PERFECT FOR MOVING PEOPLE
THE ELECTRICE SHUTTLE
CHOOSE TO BE BETTER. CHOOSE TO BE DIFFERENT. CHOOSE

In today's demanding city environments, TX is a smart, safe and stylish mobility solution, which puts urban passenger transportation on a sustainable path.
317 MILES TOTAL RANGE*
Clever eCity technology offers 63 miles* of zero-emissions pure electric range, with the flexibility of a total electrically-driven range of 317 miles* – made possible thanks to an on-board range-extender.
FORGET RANGE ANXIETY
TX is powered by an electric motor that always drives the rear wheels. It is backed up by a efficient range-extender which removes range anxiety and delivers greater operating flexibility.
A BREED APART
This is a vehicle for people going places. Instantly recognisable day or night, TX has the power to set any business apart. From the unique silhouette to the exterior detailing, this premium mobility solution stands out from the everyday.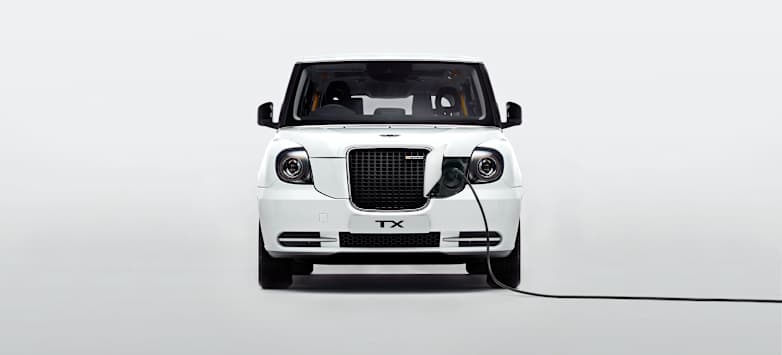 MOBILITY REIMAGINED
TX is a future-orientated e-mobility shuttle, purpose-built to meet the dynamic & complex demands of changing mobility patterns, urban environments & city commuters.
GREATER USABILITY & FLEXIBLE
eCity technology offers the environmental & commercial benefits of an electric vehicle, with no range-anxiety & unrivalled flexibility. Zero-emissions urban operation is made possible by the fully electric powertrain, while the back-up range-extender ensures drivers can continue operating no matter the circumstance. Standard, fast, & rapid charging capabilities give drivers full access to any network of on-street charging points.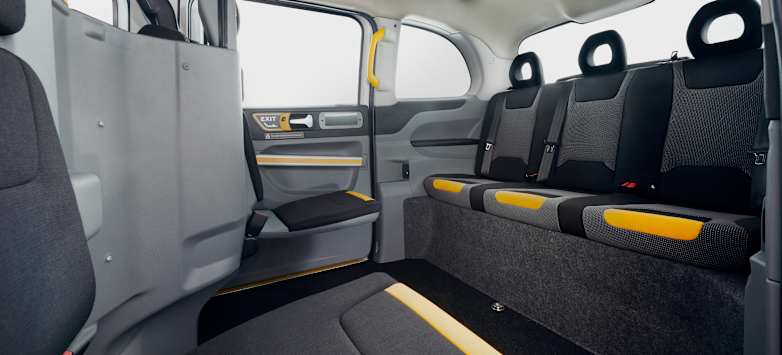 BUILT TO MOVE PEOPLE
TX is a built for purpose passenger transport shuttle, capable of fulfilling the diverse & wide-ranging needs of an urban transport vehicle. Whether carrying business executives to their hotel, party-goers to the city or patients from a hospital, its breadth of ability means there are no compromises & no restriction to drivers' operating potential.
BUILT TO LAST
Designed, engineered & built in Britain, every aspect of TX is specifically created to withstand the demanding life cycle of a passenger transport vehicle. From the lithium-ion drive battery to the bonded aluminium body structure. From the door handles & hinges, to the upholstery, TX has quality & reliability ingrained throughout.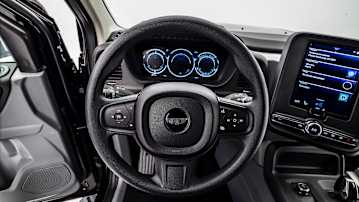 COMFORT PACK
Enhance the driving experience with additional comfort options.
– Luxury heated driver seat with electric adjustment
– Electrochromatic auto-dimming rear view mirror
– Heated windscreen with timed cut-off
– Under-seat lockable box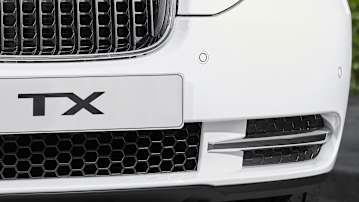 COMFORT PLUS PACK
Making drivers' lives as stress-free as possible,so they can concentrate on the road ahead.
All features from COMFORT PACK plus:
– Integrated satellite navigation with traffic updates
– Reversing camera
– Front parking sensors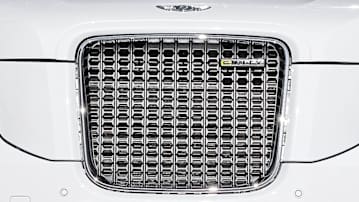 EXTERIOR CHROME PACK
Be instantly recognisable, day or night. A touch of chrome adds glamour and an even stronger, premium aesthetic.
– Chrome grille surround & lower exterior trim
– Chrome door handles
– Chrome wheel centre caps & embellishers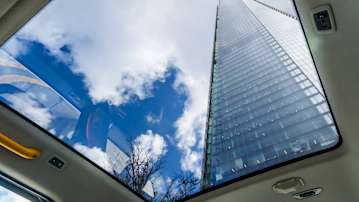 PASSENGER COMFORT PACK
Create an elegant, contemporary and feature-packed interior for the best passenger experience.
– Panoramic glass roof
– Independent touch controls
– USB charge point x 2
– Dedicated on-board Wi-Fi USB socket
– High visibility grab handles
– Puddle lamps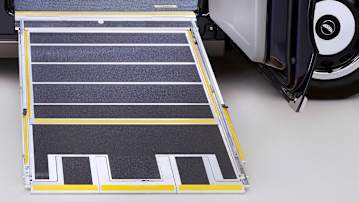 WHEELCHAIR ACCESSIBILTY PACKAGE
Travelling in style shouldn't be limited to a privileged few. Make TX more inclusive.
– Retractable accessibility ramp with side rails
– Retractable intermediate step
– Forward facing wheelchair position
– Quick-fasten wheelchair restraints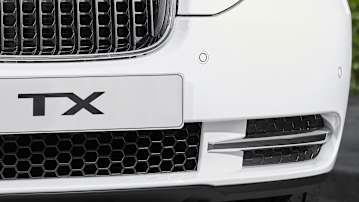 DRIVER CONVENIENCE PACK
Content drivers mean happier passengers.
– Rear parking sensors
– Overhead storage space
– Accessory bar with cupholder & oddment tray
– Document stowage net & coat hook
– Driver 12V power socket
– Luggage compartment sunvisor
– Central arm rest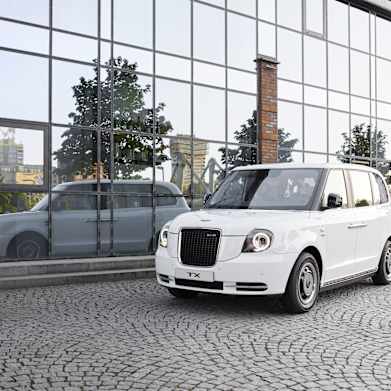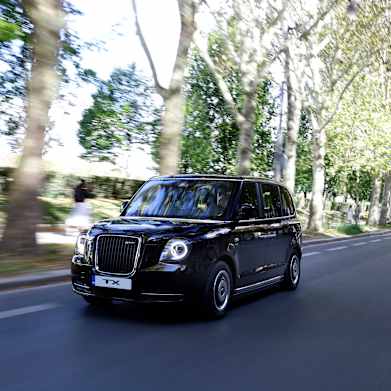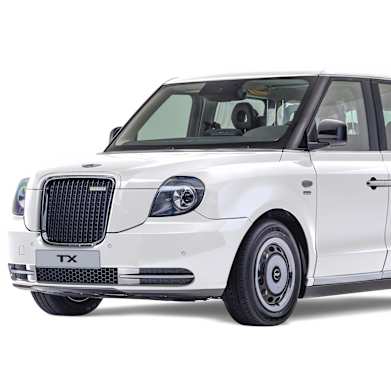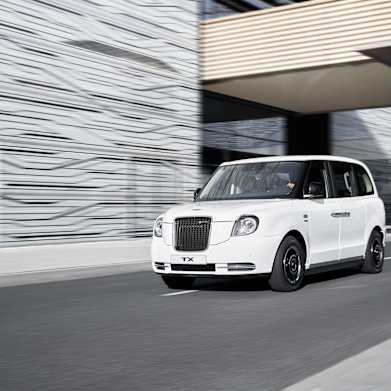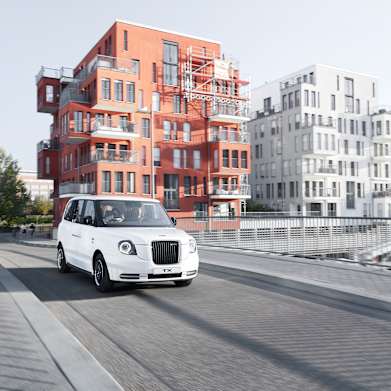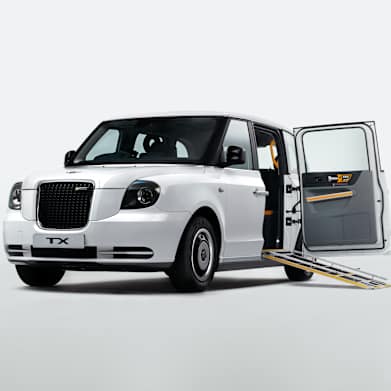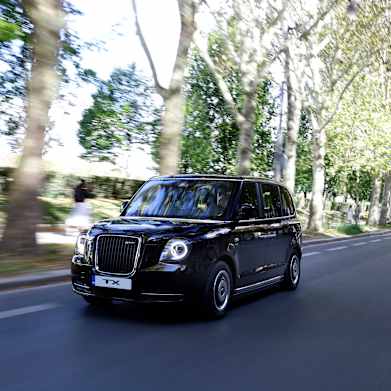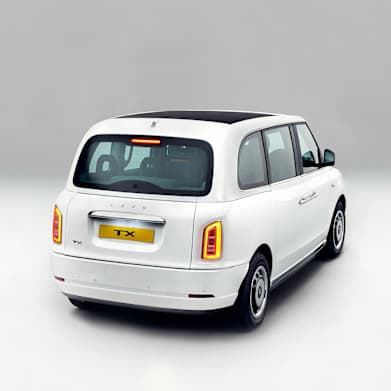 MOTABILITY SHUTTLE FOR THE FUTURE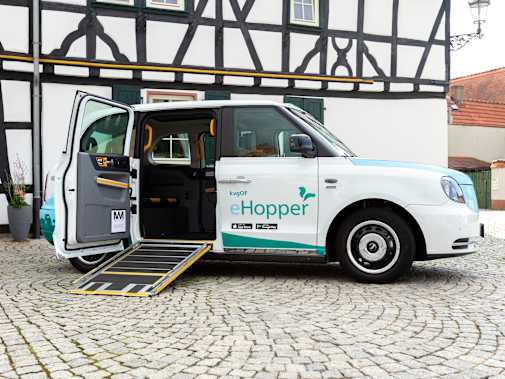 ANDREAS MAATZ, MANAGING DIRECTOR AT KVGOF
"As cities develop more complex and dynamic mobility patterns, we required a future-orientated shuttle which could fit in to our new on-demand mobility offering. TX is the perfect vehicle to meet these needs for us."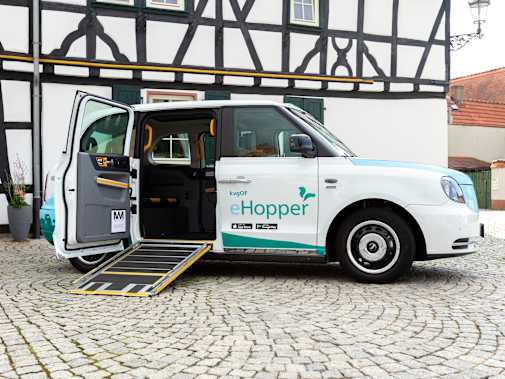 DR. MICHAEL BARILLÈRE-SCHOLZ, CEO AT IOKI
"The mobility shift is not only happening in our heads, but above all on the road. ioki Hamburg and our demand responsive, zero-emission shuttles by LEVC demonstrate pioneering spirit and a great reason to leave your own car behind."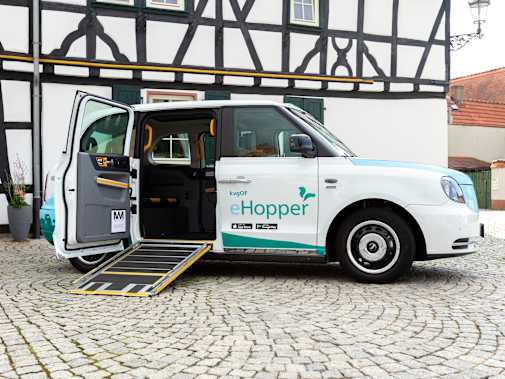 DALJIT HAYRE, SENIOR CUSTOMER EXPERIENCE MANAGER AT BRITISH AIRWAYS
"It's great to see the reaction of customers…at the side of the aircraft. They've told us how much they appreciate this gesture, plus they love the space in the vehicle for their hand baggage. We're also really pleased that using new generation vehicle reduces our carbon footprint."